Top 10 Things to do This Week (May 7-13)
For the full listing in May, check out KMC's The Monthlies.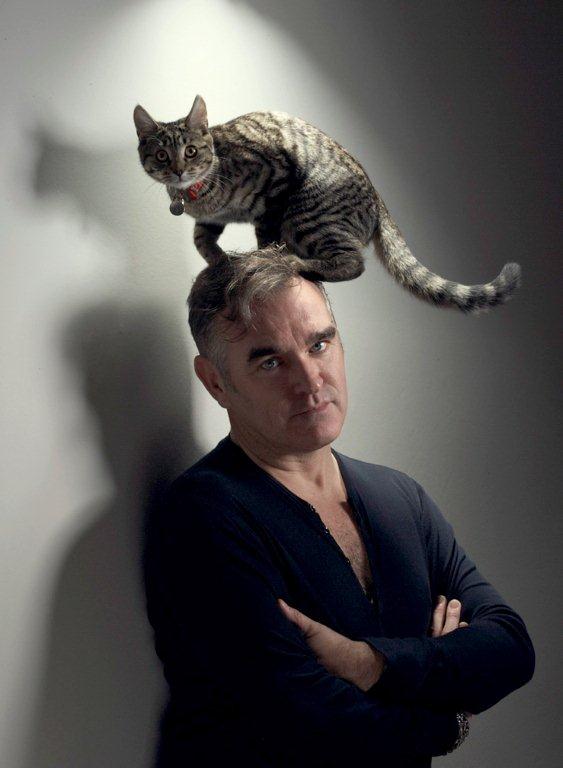 [PICK OF THE WEEK] Morrissey
Fort Gate, Fort Canning Park l $88, $98-250 from Sistic
May 8, 8pm
The Zeus of outcasts has been instrumental in defining the indie genre with his artist-first approach towards his craft. Morrissey's wit, unwavering opinions and thought-provoking lyrics has helped him achieve cult status. His debut in Singapore is one of the most-anticipated events of early 2012; if not, the entire year.
This week also features: Sasha, Alex M.O.R.P.H, Oliver Twizt, Sied van Riel, Kelis, Kurt, The LFK, Zushan, Master Race, Jerls, Reiki, Saigon Kat and Sporkey, MC Dandee and DJ ONO and Zeum.
Sasha
Zouk l $25-32 includes two drinks
May 11, 10pm
Having been in the forefront of electronic music, Sasha has a knack of producing genre-bending acid house tracks incorporating elements of breaks and trance. Already 42-years-old, the Wales native shows no signs of letting up with tours all over Europe and the Americas. If you feel like dancing now, play his WMC 2012 set above, a special back-to-back masterpiece with James Zabiela.
VOLUME at Avalon: Alex M.O.R.P.H "Prime Movers World Tour"
Avalon l $30
May 11, 10pm
A celebrated headliner at some of the most spectacular dance festivals in the world, the German has garnered a global following for his melodious and bass-heavy trance. Ahead of the release of his album, Prime Movers, Alex will be embarking on an audacious tour covering Asia, Europe and the Americas.
Electric Playgrnd feat. Oliver Twizt
Zirca l $16-30 includes two drinks
May 11, 10pm
A member of Diplo's Mad Decent stable of DJs, Oliver Twizt has been receiving attention with releases through Spinnin Records and Laidback Luke's Mighty Mixmash. The Dutchman's brand of garage-infused urban house has worked up crowds and looks set to do the same at DJ Marcus' resident night, Electric Playgrnd.
Sied van Riel
Zouk l $28-35 includes two drinks
May 12, 10pm
The Rotterdam native came out of the shadows with the 2011 release of his album Rielism—a collection of progressive and melodic trance. Since then, he had been slotted for major festivals including two gigs at the recently concluded A State of Trance 550, firmly placing him as one of the top trance DJs over the past two years.
Kelis
Avalon l $48 from TicketBooth
May 12, 10pm
Known for her "Milkshake" that brought all the boys to the yard, the R&B singer-songwriter had a bittersweet relationship with the song that awarded her a Grammy. Produced by The Neptunes, the track (and almost her entire first three albums) had some segments of the media discrediting her talent as nothing but a "Neptune riding voice." She had since gone on to work with different producers including Cee-Lo Green, will.i.am, Diplo and Calvin Harris. Her sixth studio album is rumoured to have dubstep DJ-producer Skream producing a track.
You Say Party! We Say Rave!
Fash, The Butter Factory l Limited guestlist
May 12, 10pm
The fab trio of Kurt, The LFK and Zushan returns for an evening of eclectic fist-pumping worthy dance music. To add on to the aural spectacle, Master Race will be helming the visuals to create some eye-popping pleasantries.
I ♥ Dubstep
Home Club l $15 includes one drink
May 12, 10pm
After releasing his much anticipated Owvle EP, Jerls takes on his staple night again together with Reiki and Saigon Kat. Astreal's keyboardist Jason Ang will be hammering the decks this time around as Sporkey in a special "live" set.
Havoc with Bangkok Invaders
Bump, The Butter Factory l $23-28 includes two drinks
May 12, 10pm
Thailand's most prominent hip-hop duo MC Dandee and DJ ONO drop their blend of urban sounds once again at The Butter Factory.
XEUM
Lucky 13 l Free
May 12, 10pm
Celebrating the release of his Refeel Remix EP, French jock Xeum will be celebrating with a party at Lucky 13. The EP features remixes of the broody minimal-tech piece "Refeel" from the likes of Chris de Luca, Damien Roussel and Kimeko.