Top 10 Things to do This Week (Mar 19-25)
For March full listing, check out KMC's The Monthlies.
[PICK OF THE WEEK] Jessie J 'Who You Are' Tour
Singapore Indoor Stadium l $85-175 from Sistic
Mar 20, 8pm
Bursting into the industry with top 10 singles "Do It Like A Dude" and "Domino" taken from her 2011 debut album Who You Are, the Londoner has since inspired the setup of two camps of critics. Her soulful voice riding on the back of pop and hip hop sensibilities has had her compared to everyone from Cindi Lauper to Katy Perry –both whom she had toured with. But aside from her mainstream viability and appeal, there are some who are also critical of her talent, believing that she'll reach her fullest potential only if she stops trying to be like everyone else –namely her idols Rihanna, Pink and Katy Perry.
I Am Giant
Hard Rock Cafe l $20
Mar 20, 9.30pm
The Kiwi native UK based band will be making their second appearance in Singapore since their 2010 gig. Their debut album The Horrifying Truth released last year gave birth to rock hits like 'City Limits' and 'Neon Sunrise' is the highest selling New Zealand rock album last year. Since then, they've been busy with tours and gigs around the world.
Identite feat. Shelves & Obedient Wives Club
Home Club l $12 includes one drink
Mar 23, 10pm
The well-established platform for home-grown bands, Identite returns with pop-rock band Shelves and dreamy lo-fi quartet Obedient Wives Club. The Friday evening shindig has already unearth the likes of Nick Chim, You And I Collide, Winterhalter, Love Jets and Pleasantry, and is becoming a cornerstone of Singapore's indie music scene.
Henrik Schwarz
Velvet Underground – Dance l $25/32 includes two drinks
Mar 23, 9pm
Deep house maestro Henrik Schwarz was born and raised in South Germany where he also took his first musical steps as a DJ in local cubs playing rap, hip hop, rare groove, jazz and Detroit techno before getting himself into music production – both of which experienced great success in the last two decades. Fast forward to today, his recent accolades include a sold-out "Henrik Schwarz Techno Live Set" show at Timewarp, and a new full-length album with a ten piece classic ensemble slated for launch early this year.
Roger Shah
Zouk l $25/32 includes two drinks
Mar 23, 10pm
On stage the German Balearic trance DJ-producer impossible to miss. Wireless keyboard in one hand, an ever-ready clutch of his own productions in the other, his live, crowd-interacting performances have brought an entirely new experience to clubs, arenas and festivals worldwide. In 2011 this unequalled approach was reflected in DJ Mag's Top 100 chart, when he re-entered the poll for the fourth consecutive year, landing at #51.
WTF! feat. Nad-Trix
Zirca l $16-28 includes two drinks
Mar 23, 9.30pm
Zirca's latest night Wreck The Frequency! drops heavy-weight anthems and floor-fillers. Helmed by the club's newest resident, Nad-Trix is known to cause aural mayhem evident in his previous rosters at Filter.
Syndicate SubSessions feat. Gema and Muon
The Substation Theatre l $15 from the Substation Box Office
Mar 24, 8pm
The inaugural instalment invites Syndicate's first guest of the series, acclaimed electronic act Muon, who will be launching their sophomore album The Shape of Shapes to Come. The youngest addition to the collective's stable of producers and performers, DJ-producer Gema will make first ever headline debut.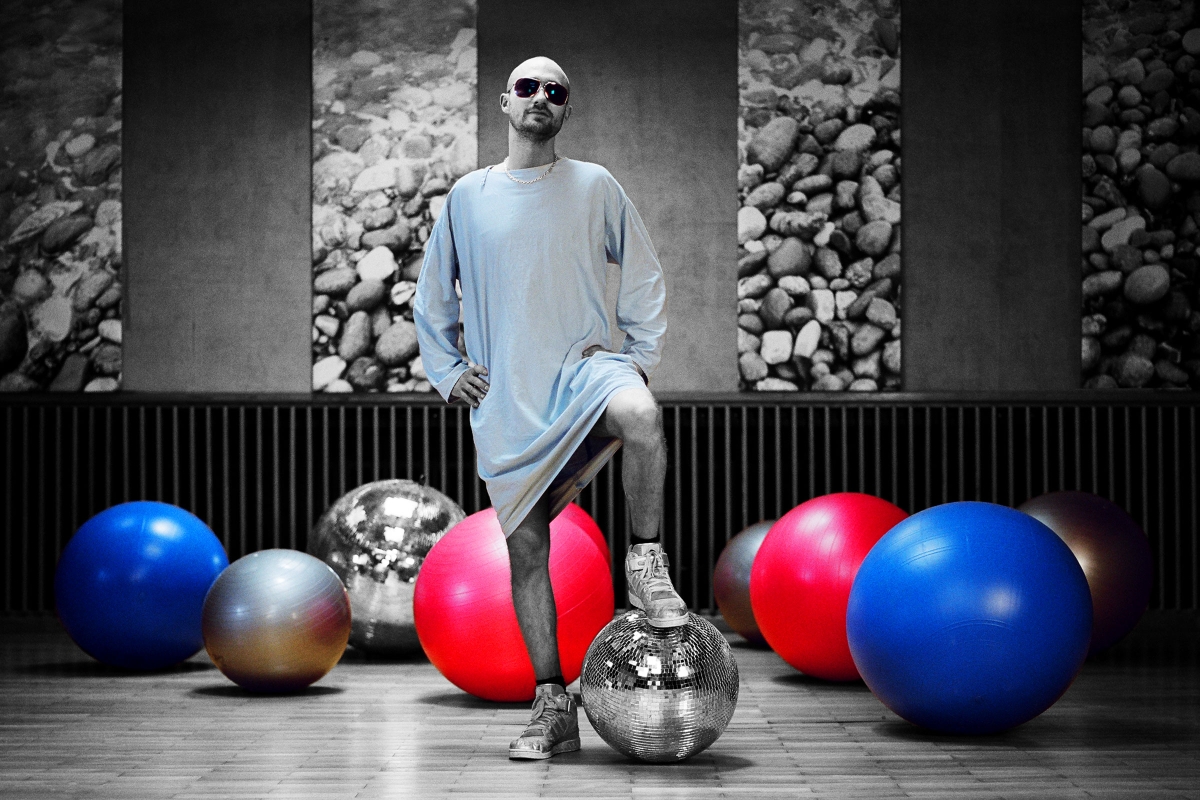 Paul Kalkbrenner
Zouk l $28/35 includes two drinks
Mar 24, 10pm
A summer festival mainstay, part-time actor and former BPitch Control stalwart, the German electronic musician wears many hats. Now he debuts with a rare, Abelton-assisted "live" set of his free-floating, downbeat techno and shimmering electronica.
The Flux Take-Out Show & Crazy P
The Rabbit Hole l Free
Mar 24, 7pm
Singaporean artist Mriz Sidah's The FLUX Take-Out Showis a studio simulation where guests are invited to interact with works of art, the art-making process, artists and other guests. English DJ Crazy P helms the deck in the later part of the evening to make sure those present stay put through his blend of house, disco and soul.
Poptart
Velvet Underground – Dance l $28/35 includes two drinks
Mar 24, 10pm
The electronic indie night returns with Adrian Wee on deck duty together with merrymakers Jah and Jinmart. Expect a hipster-shaking evening with crowd favourites from the likes of The xx, Arcade Fire and more.